The Newman Framework featured in a newly-published book!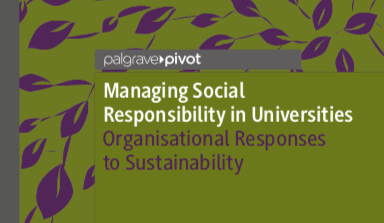 We are glad to share with you that the IFCU Newman Framework is featured in the book "Managing Social Responsibility in Universities: Organisational Responses to Sustainability", edited by L. Tauginienė and R. Pučėtaitė (Palgrave MacMillan).
The book explores the concept of university social responsibility drawing on a wide range of geographical perspectives and examines the diverse aspirations of universities, from preserving authenticity to safeguarding Catholic values, to embedding sustainability into the community. It provides a storytelling framework for teaching sustainability in management education as an approach to strengthening the social role of universities.
In particular, the Newman Framework is presented in the chapter entitled "The University Social Responsibility Framework by the International Federation of Catholic Universities: A Case of 'Intelligent' Co-creation".
The book is valuable reading for academics who are interested in social responsibility good practices and effective implementation, sustainability management, as well as corporate and organisational social responsibility.
More information on the editors' webpage: https://link.springer.com/book/10.1007/978-3-030-70013-3